WELCOME TO IMSH!
The International Meeting on Simulation in Healthcare (IMSH) is a scientific conference that explores the latest innovations and best practices in healthcare simulation. IMSH provides the tools and resources healthcare professionals need to advance their skills, impact change in delivery systems and practice, and, ultimately, to improve patient safety.
Now in its 24th year, IMSH is coming off its biggest year ever in terms of attendance and exhibition hall size. Orlando was a blast! Now, we're ready to do it again in 2024 in San Diego, hopeful for yet another superior in-person event, of course, along with a virtual IMSH Delivers! experience that continues to evolve its offerings. IMSH will again offer hundreds of industry-leading presentations and provide a thought-provoking, IDEA-exchanging, action-stepping environment that cements the conference's place as the world's premier healthcare simulation education learning event. 
It's so exciting to think about thousands of us all coming together, again, this time to sharpen our skills and be better when we INNOVATE, DISSEMINATE, EDUCATE, and ADVOCATE! We look forward to helping you launch your healthcare simulation career forward.
In the meantime, if you have a question to start? Try our Frequently Asked Questions section! If that doesn't have what you're looking for, email the SSH Staff. They will be able to help!
Sincerely,
The IMSH 2024 Planning Committee
2024 IMSH Planning Co-Chairs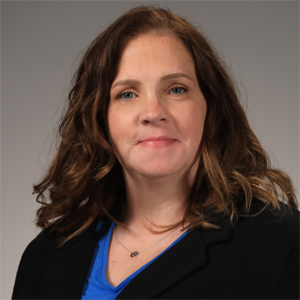 Cheryl Camacho, MBA, EMT-P, CHSE, is the Director of Simulation and Outreach Education at Nationwide Children's Hospital (NCH) in Columbus, Ohio. Ms. Camacho received her Bachelor's in Healthcare Administration and her Master's in Business Administration both from the University of Maryland. Ms. Camacho is currently pursuing her PhD in  in Organizational Leadership and Strategy through Capella University. She holds a certification from the Society of Simulation in Healthcare (SSH) as a Certified Healthcare Simulation Educator.
While maintaining daily operation, supporting our organization of over 14,000 employees, Ms. Camacho focuses on the strategic vision for educational delivery and methodology within the department. Under her leadership, the simulation team has improved educational programs across the NCH system focusing on collaboration and outcomes through quality improvement initiatives. In addition, she provides leadership for the departments immediate and long-term strategic goals, focusing on best outcomes for our patients. Ms. Camacho is also responsible for staff recruitment and retention, marketing, strategic planning, operational and fiscal planning within the department.
Ms. Camacho currently serves SSH as the Chair of the Directors Section as well as a  volunteer Accreditation Site Reviewer. She currently serves as a Planning Co-Chair for the International Meeting on Simulation in Healthcare (IMSH) 2024 that will take place in San Diego, California.
Teresa Gore, PhD DNP APRN FNP-BC NP-C CHSE-A FSSH FAAN, is a Professor and
Director of Teaching and Learning at Nova Southeastern University Assaf College of Nursing, and a Past President of INACSL. Her simulation work focuses on improving patient safety, quality patient care and interprofessional education. Dr. Gore has published on simulation topics, including articles on simulation use, chapters on simulation, and the INACSL Standards of Best Practice: Simulation in along with being an invited presenter nationally and internationally.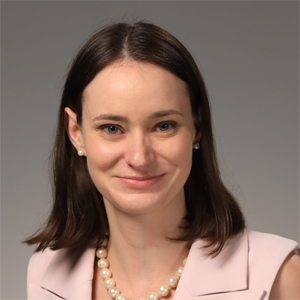 Jamie Robertson, PhD, MPH, has a background in health education, epidemiology and quality improvement. She has broad experience in developing and teaching courses for students from elementary school to post-graduate to professional in a variety of formal and community settings. In her current role as Director of Innovation in Surgical Education for the Department of Surgery at the Brigham and Women's Hospital, she works collaboratively across the department to improve the educational experience and learning environment for students, residents, fellows, and faculty.
In her previous role as Clinical Outcomes and Quality Improvement Director for Anesthesiology at Oregon Health & Science University, she worked with the interprofessional mock code training group to collect and analyze data from mock codes to compare to outcomes in real code situations.
---

Future IMSH dates
January 20-24, 2024 | San Diego, CA​​
January 10-14, 2025 | Orlando, FL
January 10-14, 2026 | San Antonio, TX
January 23-27, 2027 | New Orleans, LA