Now in its 24th year, IMSH is hungry to return to its pre-pandemic levels of attendance and excitement. We are hopeful for yet another superior in-person event, of course, along with a virtual IMSH Delivers! experience that continues to evolve its offerings. Between in-person and online, IMSH will again offer hundreds of industry-leading presentations, cementing the event's place as the world's premier healthcare simulation education learning event. 
We look forward to helping you launch your healthcare simulation business goals forward.
View all sponsorship & advertising opportunities here. Questions? Contact oliviarosace@ssih.org.
---
Presidential Sponsor

Platinum Sponsors
Gold Sponsors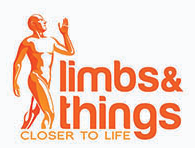 IMSH 2024 Mobile App Sponsor

Opening Plenary Session - The Chad Epps Lecture, sponsored by HTC

---
Future IMSH dates

January 20-24, 2024 San Diego, CA
January 10-14, 2025 Orlando, FL
January 10-14, 2026 San Antonio, TX
January 23-27, 2027 New Orleans, LA